High Quality Znse Crystal
USA CVD Znse Material Up to 200W Laser Resistance
Superb Coating Process
Double-sided Solid Coating Wiping Resistance, Long Working Life
High Precision Process
Precision Slicing,Polishing,Grinding Processes
High Temperature
Laser Resistance High Transmittance High Quality Material and Exquisite Coating Reduce the loss of Laser
Laser Tranmittance Up to 99.5%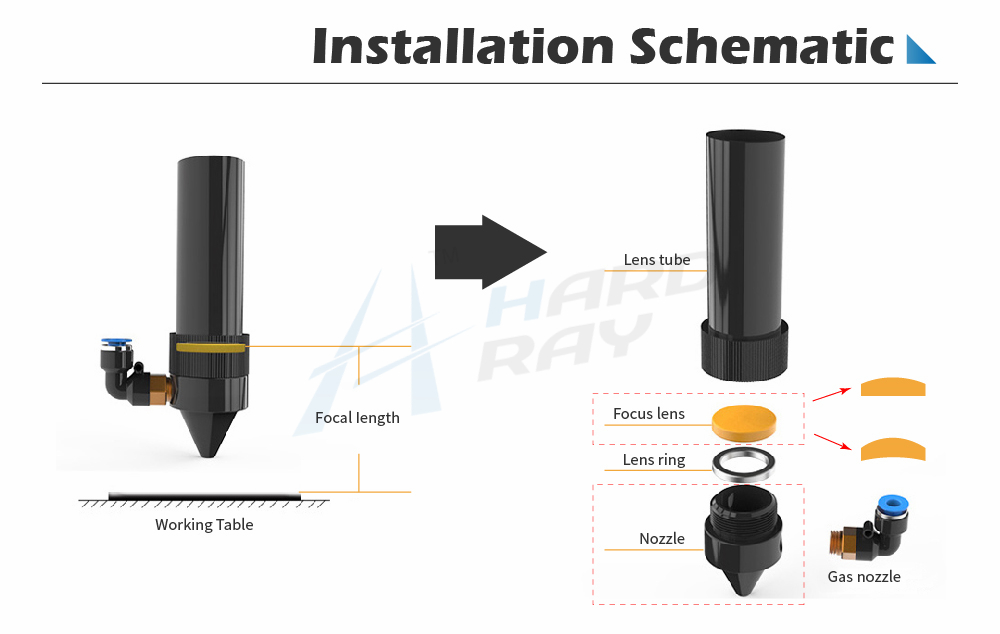 NOTICE:
Be sure lens convex faces lazer and concave faces material.
Focal length is the distance between the Lens and the cutting/engraving material.
Please select the appropriate lens type and nozzle type.

Step 1
For loose lint or dust: use an air bulb to blow off any loose particles.

Step 2
For smudges or fingerprints: squeeze a few drops of acetone onto the lens tissue, wetting the diameter of the optic.

Step 3
For droplets or oils: use a cotton swab and distilled vinegar to wipe the lens, then use a wet cotton swab to remove any acetic acid. Clean with a dry cotton swab.